About Product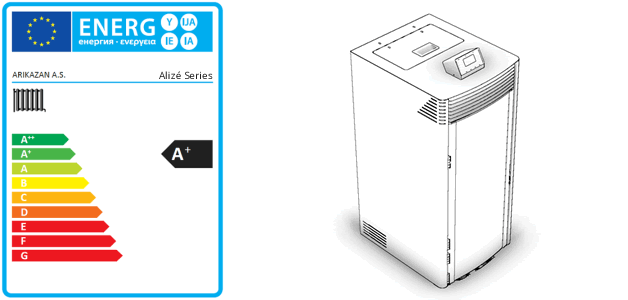 Features
The advanced central control system provides excellent combustion with the coordination of multiple sensors.
The hand actuated cleaning system of the burner is the first time in this product category.
The high-quality flue gas fan guarantees the most efficient combustion while eliminating any risk of gas leaka to the ambient.
Alizé series utilizes The world-renowned heat-resistant ROBAX® thermal glasses, and a second-level glass protection for children added with  child locks to ensure top-level safety.
Alizé series products with their Stylish Design, adds coziness to your living room.
Large fuel tank for long-term operation.
With the ash pan provided with the product, cleaning is nothing more than dumping ashes to the waste bin.
Alizé Series Features
Automatic ignition and pellet feeding system
Mechanical Cleaning System,
The large integrated fuel tank,
User-friendly advanced control panel
Unique software with burning algorithm
Flame monitoring with photocell sensor
Protective outer glass with Child-locks
Heat resistant ROBAX® glass
Easy Service & Maintenance design
Easy installation with standard chimney dimensions