About Product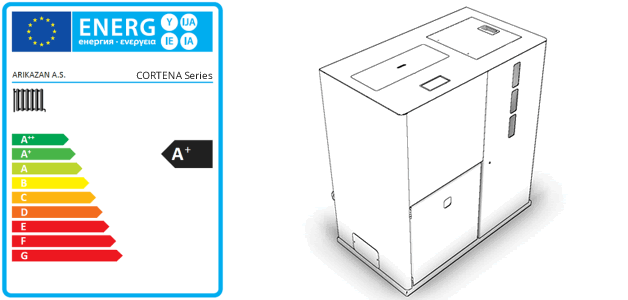 Features
Modular burner and integrated cleaning mechanism: The company classic automatic cleaning system ensures smooth and easy operation. Prolonged times of uninterrupted burning ensures comfort and efficiency. This feature is the first in this class product.
Modulated Air fan: High efficiency draft fan ensures safe operation and the most efficient way of combustion.
Increased Safety: The famous ROBAX thermal glasses, twin pressure discharge valves, child lock on lids and fire resistant cable covers ensures top of the line safety.
All-in-one System: Cortena comes with a built in Expansion tank, Circulation Pump and all with plumbing ready to start right away. It is a truep lug & play product out of the box.
Large Fuel Tank: Cortena features 100 Liters of fuel tank providing maximum period of operation in this capacity segment. The hatch opens to sides or forth and back depending on the user preference. It is a easily adjustable by the user. This is a standard feature in all Cortena products.
Easy Cleaning: A spacy ash tray located beneath the burner allows easy extraciotn of ashes. All the ash is accumulated here as a result of the opetriaon of the automated cleaning system. Fire tubes are easily cleaned by th emove of an external lever removing the necessity of opening up the boiler for cleaning.
Sanitary Hot water: Cortena is able to provide sanitary hot water with the addition of a plate heat exchanger to the boiler. This is an optional itema and must be selected during the order phase.
Fresh air intake: For the Products which are not installed in an adequately vent-ilated environment, Cortena utilizes an extended fresh air intake which allows user to connect a hose and extend it to the more air available zone.