E-Dragon Series
Mobile Heating Platforms (PELLET)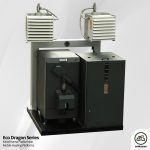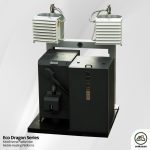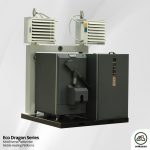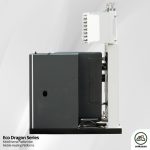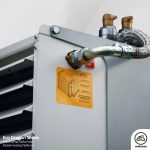 We imagined a Mobile Platform with independent heating capabilities.
The new generation of popular Eco Series boilers are equipped with a mobile platform for mobility. With independent closed water system, all in one with circulation pump, expansion tank, automated air discharge valve and an optional heatmeter, The Dragon Series is fully capable of heating Large volume of Spaces.
Dragon series are specifically designed for mobility in focus. They can be easily moved to the place where heating is required and will start working with a push of a button. It is even possible to control it remotely via optional GSM module attachment.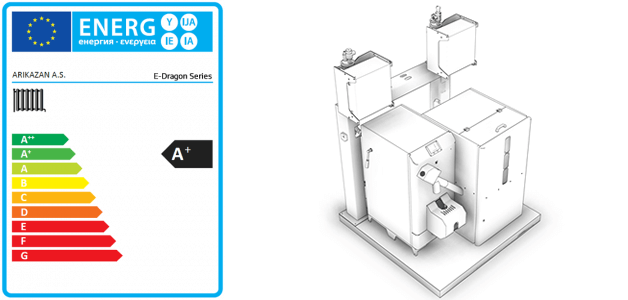 Superior Features of the E-Dragon Series
High Capacity Blowers: Dragon series are equipped with High capacity blowers with movable joints which allow their direction to be set easily.
Expansion Tank: Built in Expansion tanks increase the stability of flow as well as adds safety. There is no need to connect Dragon to any external equipments.
Turnable Joints: A brilliant design allows the blower heads to be turned with an ease of a push. The pipes are placed inside this joint to prevent cluttering pipes in the external structure.
Sturdy Construction: A Reliable and Sturdy Construction ensures the long life of the unit.
Perfect Positioning: Dragon series are all assembled in factory with all the units placed and fixed on the platform. They are delivered ready to work on site.
Flexibility: Special Flex pipes are used in connection of blowers to allow easy turning of the heads.
Quality Ancillaries: All equipments and ancillaries used are in compliance with the highest starndards.
Measurement is easy: An optional Heatmeter could be used to track the heating provided in time