About Product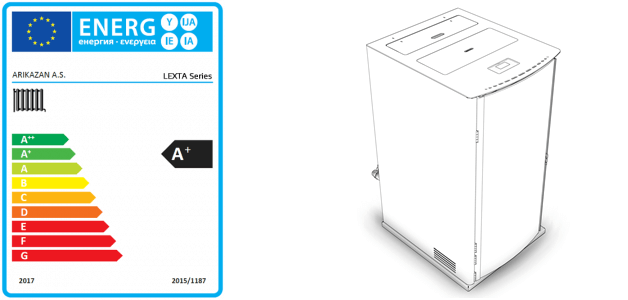 Features
Advanced Control System: An advanced central control system regulates the system constantly with the data provided by sensors.
Built In Burner With Cleaning: A Simple combustion chamber with easy cleaning mechanism is a feature not available in similar products.
Adaptive Air feed: A high capacity induced draft fan allows precise regulation of system capacity and attain good efficiency.
Extra Safety: Child lock on the doors, Pressure discharge valves and high temperature resistant ROBAX glass with a second protection glass on the front door ensures safety.
Complete System: A complete system with Expansion tank, circulation pump, fuel tank and plumbing. Ready to work out of the box.
Sleek Design: A very good looking appearance suits in your house.
Good Endurance: 70 Lt of fuel storage would last for long operational hours.
Easy Cleaning: You will less frequently open it for cleaning. And when you do, it is easy as removing an ash tray.
Highlights on the Features of Lesta Pellet Stoves:
Full Automatic ignition and Auto pellet dosage,
Mechanical cleaning of burner grates,
Large internal fuel storage,
User friendly control system with digital display,
Unique Software for regulation of combustion,
Combustion control via photocells and pressure sensors,
Child Lock,
Thermal resistant ROBAX® glass,
Protective second Layer aesthetic glass,
Pressure discharge valves for extra safety,
Service friendly design,
Flexible and Easy installation.
This product's PATENT rights are secured by Law Nr. 551.