About Product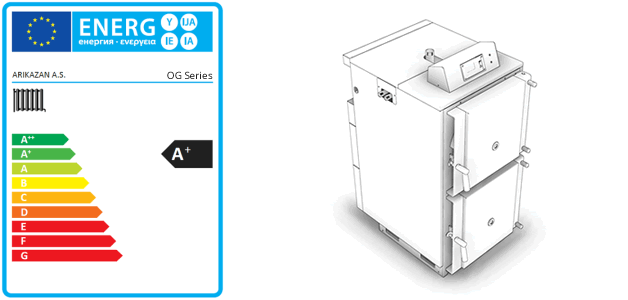 The new OG series has been developed as a very quiet, efficient and economical system for wood users. Unlike many boilers in the market, OG series features vertical heat exchanger tubes just before flue gas outlet, further increasing gains of energy before it was exhausted.
Large combustion chamber enables a volume of fuel loaded up to 3 hours of 100% operation.
Large heat absorbing surfaces, extended hot gas passages and pre-heated intake air ensures OG series boilers are one of the most efficient products out in market.
In contrast to other wood gasification boilers, the cleaning requirements for OG series boilers have been significantly reduced. With smart design processes access-friendly spaces allow easy cleaning when needed.
Simple yet effective, OG series can be employed with a an optional buffer tank to increase its efficiency, decreasing the periods it should be refuelled.
Benefits of an OG series wood gasification boiler:
Economical and comfortable solid fuel burning
Easy Cleaning
Low electric consumption
Electronic air supply regulation
Durable structure offers long service life
Electric free Mechanical termostat ensures safety