OGD Series
Dual Fuel Gasification Boilers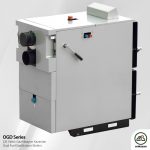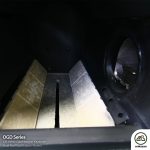 The new OGD series has been developed as an efficient and economical dual fuel system for wood logs and wood pellet users.
Large heat absorbing surfaces, extended hot gas passages and pre-heated air intake ensures OGD series boilers as one of the most efficient products out in market.
Unlike many boilers in the market, OGD series features vertical heat exchanger tubes just before flue gas outlet, further increasing gains of energy before it was exhausted. OGD series ensures maximum efficiency in both fuel mods.
Smart design of OGD, allows burner to be easily be removed, serviced and cleaned.
All OGD series are equipped with emergency flush system which activates when loss of electric power or circulation pump malfunction or similar situations to be able to instantly cool down of the system.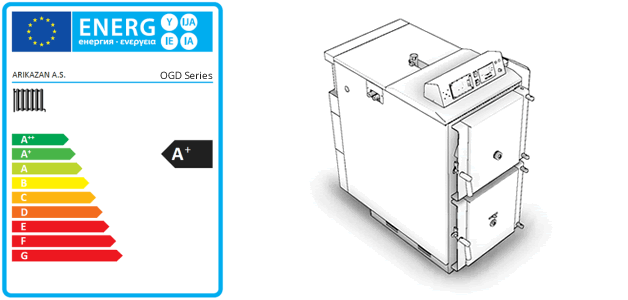 Benefits of an OGD series Dual Fuel gasification boiler:
Economical and comfortable heating
Easy Cleaning
Auto-switch to pellet when wood fire is out,
Durable structure offers long service life
Emergency Cooling System
Electronic air supply regulation
Automatic ignition for Pellet Burner
Automatic adjustment of pellet dosage
Automatic cleaning of burner unit,
User friendly control system with digital display
Software regulated combustion for optimum performance