About Product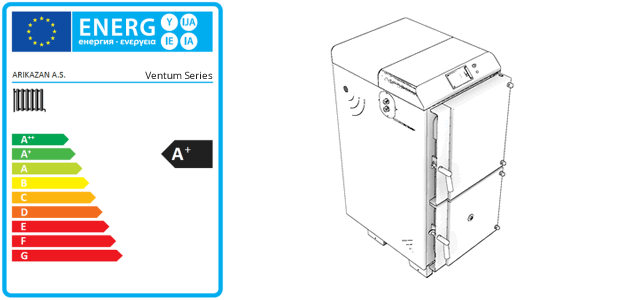 WHAT Makes Ventum Series DIFFERENT FROM THE OTHERS?
Independantly adjustable primary and secondary combustion air.
Functional and User Friendly Control Panel.
Modulating induced draft fan.
Vertical heat exchanger tubes with turbulators.
Easy cleaning without removing any plate,
Newly designed Refractory Concrete parts are:

Smaller and Lighter for easy servicing,
Modular for easy replacement of the damaged parts,

By-Pass duct is larger than ever. A mechanical switch senses the door is open and orders the fan to work in full capacity.
Ellipsoid form of the combustion chamber allows more fuel to be loaded.
Boiler basement design allows both Forklift and pallet truck opereations with ease.
Long service life with robust structure.
Interior negative pressure ensures safety.
Interchangeable emergency heat discharge system".
 Dual purpose Anti-Tarring Plates:

 Prevents and Delays Condensation in the boiler
Increases efficiency by acting as a pre-heating intake air duct

Large ash tray eases the cleaning work.